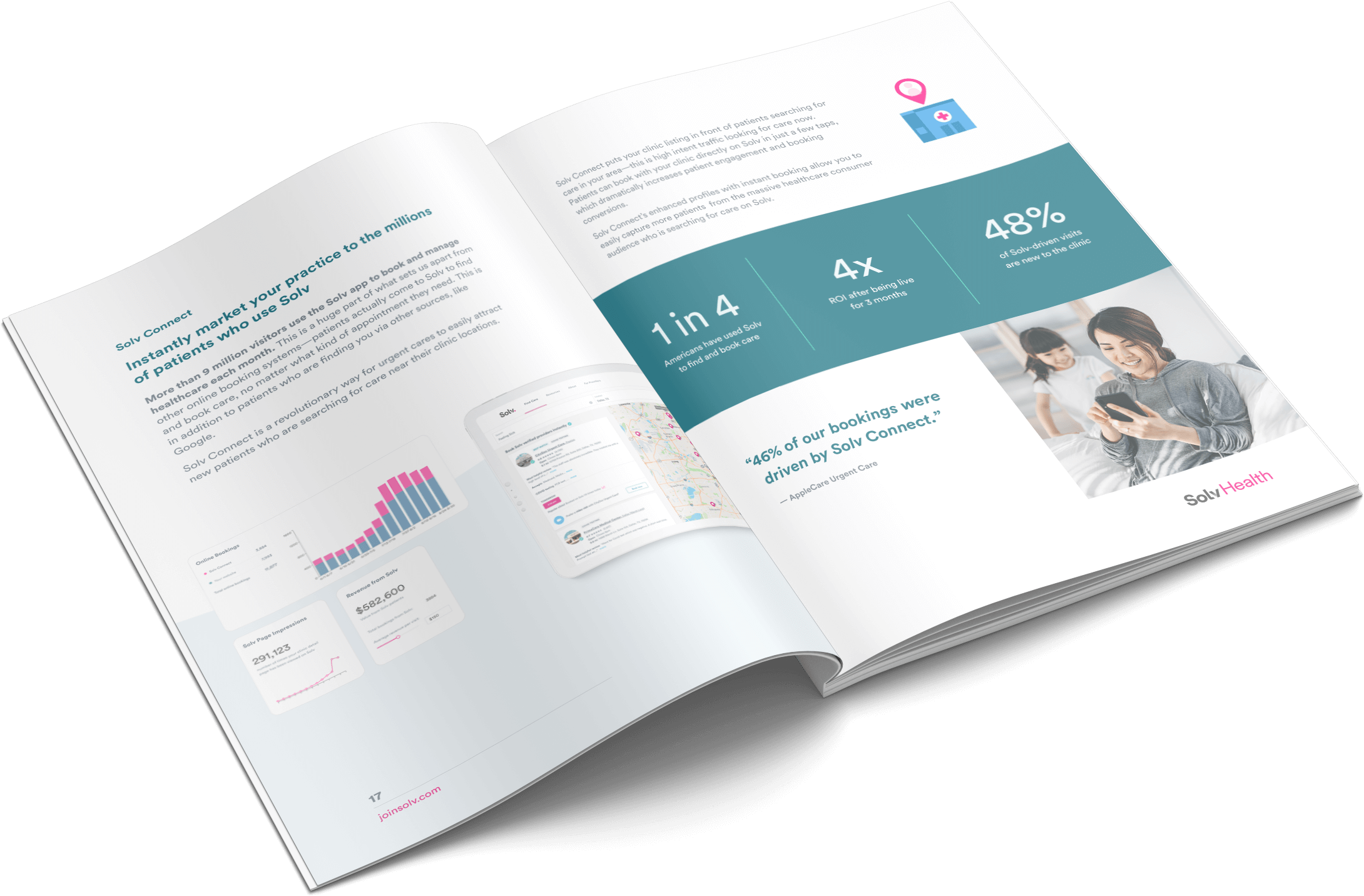 Brace Your Business
The Complete Guide to Managing Your Urgent Care Business Through Surges and Dips in Patient Volume
Although the volatility felt in 2020 and 2021 was due to the pandemic, it's not unusual for healthcare to have major swings in seasonality. Typically business surges from the early fall to late spring, and summertime is considered the slow season.
As healthcare operators adjust plans and business, what strategies should you have in place to mitigate risk to patient volume, reduce attrition, and create a better patient experience? What plan should you have in place to "ride out the wave" of patient volume volatility that comes with being a healthcare provider? How do clinic operators remain relevant in tomorrow's new health system?
Use this eBook to dive into fresh strategies to brace your business for whatever patient volume trends bring.
You'll discover:
A master plan to brace your business against surges and dips in patient volume. We're going deep here with specific tips from some of the best urgent care brands in the industry.
Strategies to effectively manage your waiting room during a surge. We cover load balancing, how to streamline patient registration, tips to better manage your queue, how to reduce phone calls to your front desk, where to triage low acuity patients, and more.
Tips to bring in new revenue when patient volume is low. From optimizing your processes to honing an effective offline and online marketing strategy to bringing back loyal patients, we cover tons of helpful tips from the pros on how to boost revenue during slower months.
Learn how to brace your business for surges and dips in patient volume