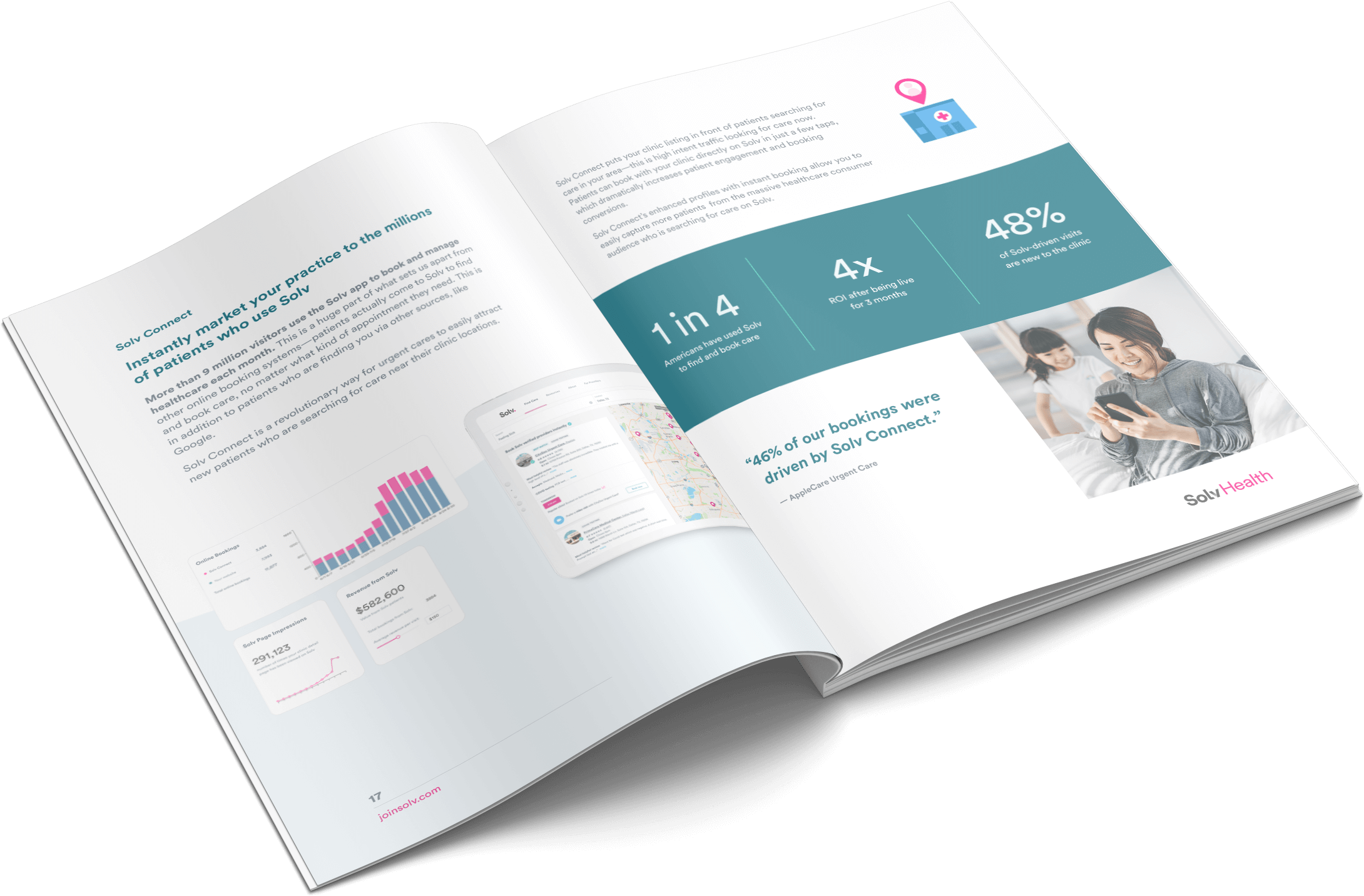 Low Patient Volume, Big Opportunities
The Complete Guide to Expand Your Urgent Care Business When Patient Volume is Low
Urgent care clinics have seen a lift in patient volume due to COVID, rising emergency room costs, and substantial shift in consumer expectation to convenient, same day, transparent, affordable healthcare. As investors and private hospitals continue to turn their eyes and money towards urgent care, the pressure to turn a revenue only grows.
A continued focus on new patient acquisition will always be critical to ensure revenue, maintain patient volume, and safeguard the long-term success of your practice. However, new patients aren't the only solution to grow urgent care revenue.
Use this eBook to dive into fresh strategies to increase patient volume and revenue.
You'll discover:
Proven methods to grow urgent care revenue. Creative ideas for effective marketing campaigns, streamlining your workflows, and boosting patient loyalty
Ideas to improve your business during slow times. From metrics to measure the effectiveness of your workflow to specific tools to optimize your brand's online presence, you'll have a checklist of areas to improve
A strategy to boost patient loyalty. Solv patients are loyal patients—90% rebook with the clinic again. We've discovered a formula that keeps patients coming back to urgent care clinics again and again—and we're sharing it with you!
Discover fresh strategies to boost patient volume